The Epicenter feels like home when you first walk in, and that's the way it's meant to be. A string of wooden letters spelling "Welcome" hangs across the front porch. There are a couple of chairs at the top of the stairs. A clip by the front door holds the mail.
---
A youth-led, youth-operated organization, the center is modeled on successful programs for at-risk youth in Sonoma and Napa counties. It opened in Salinas in the fall of 2014.
Right from the beginning, young people wanted the center to embody open doors and a positive attitude, offering easy access to resources and advice about wellness, education, housing, and employment.
"In Salinas, we see a lot of labeling that goes on in regards to youth negatives," says Gary Vincent, executive director of the center, "I think this is an excellent venue for youth to come in and have positive social interactions."
Centrally located in downtown Salinas on Maple Street, within sight of Salinas High School, The Epicenter was originally brought to life as a partnership between Monterey County Child Welfare Services and Voice Our Independent Choices for Emancipation Support (VOICES).
"You know, we work with all ranges, whether it's foster, probation or not, [youth who face risks] or not," says Summer Rae Worsham, 22, who became a youth advocate at The Epicenter in 2015.
"No matter what, you come in here, you come in as a stranger and you leave as family. The people here really invest in the lives of the youth that come in…It's personal." – Summer Rae Worsham, The Epicenter Youth Advocate
Miranda Mossey, 23, is a program coordinator and youth advocate at The Epicenter. She runs the Our Gente program, which works to provide LGBTQ youth with a supportive environment.
"I'm very passionate about this population, because it's my population…" says Mossey. "As part of the Epicenter as a whole, we're open to everybody, and that's something that is very important to me."
"When we talk about LGBTQ struggles, we struggle with all of the same problems that everyone else struggles with, with an added component, so when we deal with those problems, and when we address those problems, we're talking about everybody."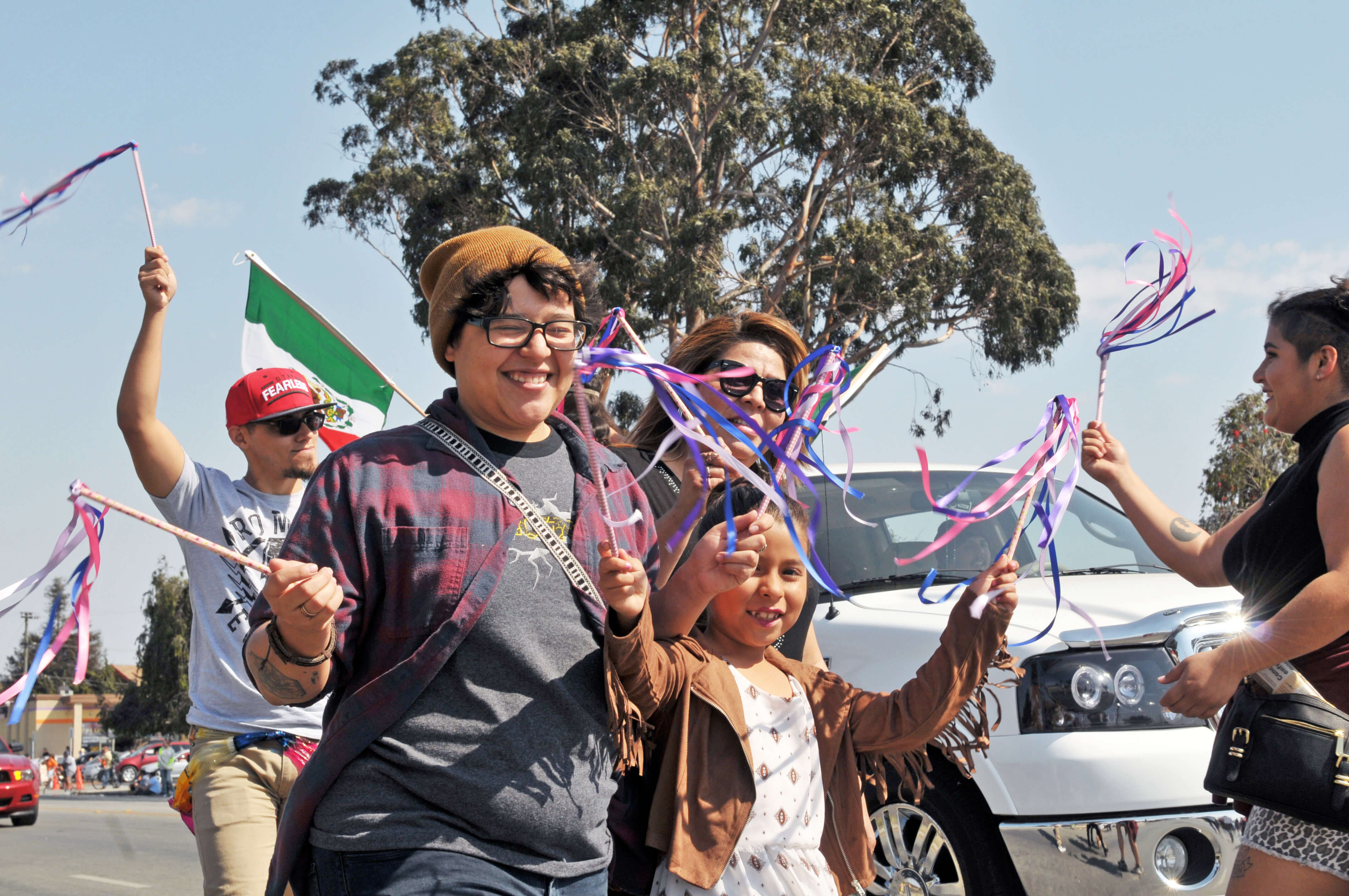 It's Movie Night at The Epicenter, and inside, a diverse group of youth makes themselves at home. In the kitchen, two friends are making popcorn for everyone. The hallway towards the back of the center has a blackboard surface, and someone is busy drawing with big pieces of chalk, as others laugh and pitch in.
The film, Short Term 12, is a sobering choice, starring Brie Larson in a singular performance as Grace, a group-home employee only a few years older than the teens she mentors. Keeping her own pain barely under wraps, Grace gives to her young charges until she bursts.
After the film, Summer Rae and Miranda lead a guided discussion, and it quickly becomes clear that some of the youth here are painfully familiar with transitions. The discussion is robust, and by the end of the night, the young people leave with smiles on their faces and positive attitudes.
According to an Epicenter handout, Monterey County staff estimated nearly 1,500 youth, ages 16-24, are served each year by the foster, mental health and probation systems. The majority of these youth are Latino, come from low-income families, and live in Salinas. One of these youth, William Mendez, was just 17 when he became one of the original eight founders of The Epicenter.
"Growing up in Salinas as a foster youth, there wasn't really anywhere that I could go and feel safe."–William Mendez, one of eight original founders of The Epicenter.
"That's why The Epicenter was created," continues Mendez, "not just for me, but for other youth in the community who can relate, who have been in foster care and need a support system . . . If they need help with anything, that's what we're here for."
There are a number of programs, workshops and activities, supplemented by co-located staff, employees of other agencies that provide their services at the center. Kids are free to come in and use the computers, check out postings on the resource wall, talk with staff members or just hang out. All are welcome. Partnerships with almost twenty local organizations ensure that if any question goes unanswered, someone with expertise will be close at hand.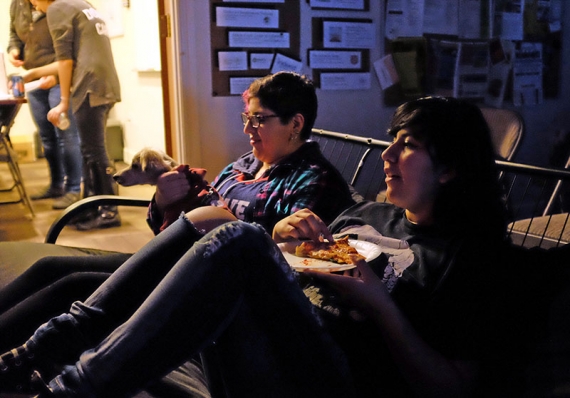 "Whether it's navigating the educational system, or how to get their grades together," says program coordinator Manuel Arenivaz, "we are hopefully able to support them with their life, and get them to a place where they can be independent."
A variety of partnerships help the center carry out its mission. In consultation with the Monterey County Probation Department and probation officers and social workers from a range of government agencies, the center's My Life Conferences (MLCs) help youth establish goals, with a focus on how to achieve them and become independent.
The same team, working with Hartnell Community College, also offers an Independent Living Program (ILP), which helps youth learn to be self-sufficient before they leave the foster care system. Through the center's Queer and Trans Youth Collective, with advice from the Department of Behavioral Health, Our Gente provides monthly LGBTQ support groups and training for service providers ages 16-24.
The center also offers safe space, and is known for inclusive community events. Knowing how important community relationships are, The Epicenter's Youth Council promotes leadership skills in its members as they organize events and represent the organization.
"I know that through volunteering here, and then obtaining a job here, I have made connections that have literally been my saving grace." — Summer Rae Worsham, The Epicenter Youth Advocate
She just returned, exhilarated, from participating in a California Youth Connection session, where youth leaders are able to share their voices with policymakers directly.
All eight youth founders have themselves transitioned, both upwards within the center, and onwards–to college or university, to local nonprofits, and to community organizations.
"Most of us are foster youth, most of us have been in hard situations," continues Worsham. "We do work with a lot of youth like that, but the difference is, we don't see them as 'oh, poor foster kid, oh poor probation kid' . . . We empower them to do good things, and take control of their life, to really get on track and to be the best them that they can be."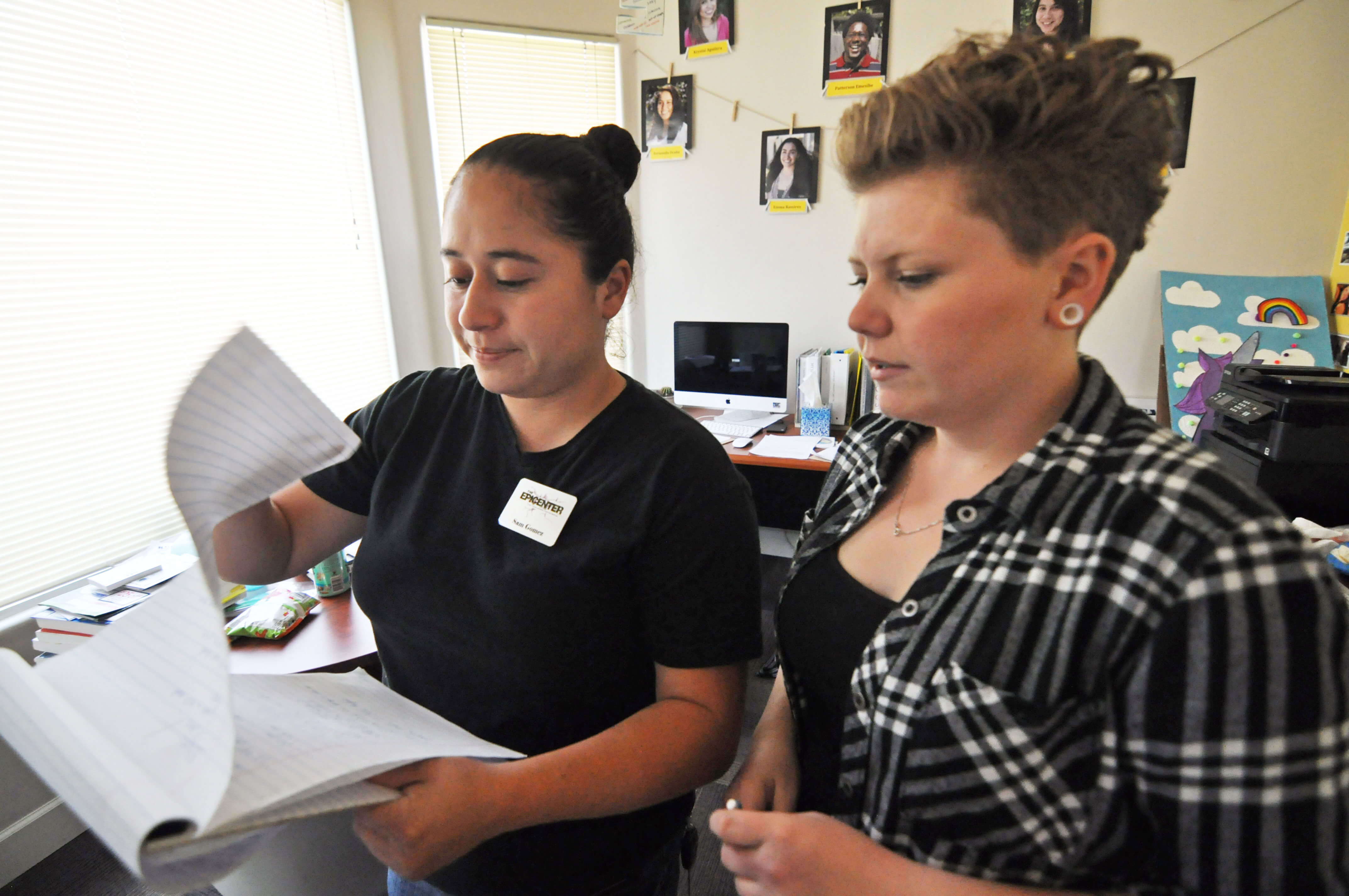 For more information about The Epicenter, please visit epicentermonterey.org.
20 Maple Street, Salinas CA 93901
T (831)-998-7291 E: info@epicentermonterey.org