For members of creative collective Artists Ink, recent shifts in the landscape of policymaking have been a real shock, especially in Salinas, where immigrants contribute to every aspect of life. Suddenly, it was not enough to continue offering free art workshops, waiting for the seeds of change to blossom in others.
---
Suffused with urgency, the group made a radical about-face after the November 2016 election, focusing on creating a single dramatic work to tour throughout the city, hoping to galvanize action.
It is a sign of the group's maturity that after facing "the sudden reality you're living in," as founder Emily Morales puts it, they could all find "the right mind space and the right energy to recognize this as an opportunity."
Formed in 2013, Artists Ink's mission has always been to help young people unlock their potential through the arts. Made up of a core of creative professionals, the group offers mentoring in visual arts, music, theater, graphic design, computer programming, and more.
"It's a matter of taking responsibility," Morales says about recent shifts in policy, that for people that are "striving for social justice, or for change, or for community development," it would be crucial "to use this to propel the greater good, regardless of how ugly the truth is."
"OK, we see it, it hurts, it's not pretty, so how can we be a part of making this change, how can we be a part of empowering the community together to make it better?" –Emily Morales, Founder of Artists Ink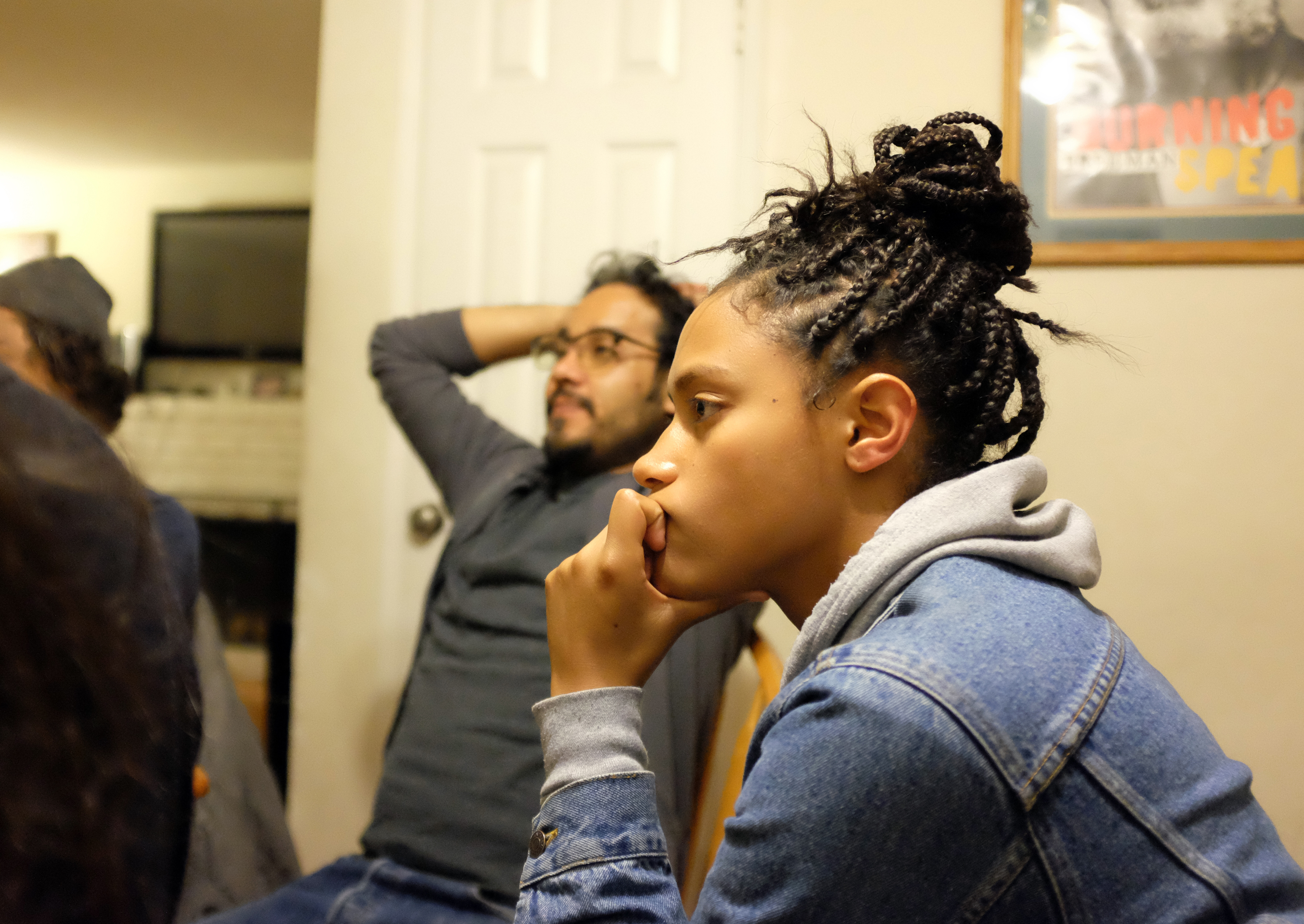 Born of a simmering anger leavened by hope, the group's multi-disciplinary Salinas Movement Project seeks to harness that energy in a concerted effort to inspire, instruct, and share, so that others may benefit.
It is theater, original work at its best – positive, impactful and painfully relevant. It is also a history lesson, a reminder to youth that they have rights to protect, and roots to be proud of.
A number of Artists Ink mentors grew up on the densely packed East Side of Salinas, known as the Alisal. The area generates more tax revenue for the city than any other, yet has the poorest housing, and an unfortunate reputation for gang violence. It's also a place of intense pride and unsung achievements, where hard work in the valley's multi-billion-dollar agricultural industry both builds and rends strong families. Being an arts mentor here is especially valuable, because it isn't easy for kids or families to see a clear connection between self-expression and making a living.
Artists Ink mentor Alba Roland, who was born and raised on the East Side, said she didn't know much about the arts until she got to college.
"I feel like the biggest thing that holds kids from this local area back is they don't believe they have any options," she says. Now a film student at nearby California State University Monterey Bay, Roland also works as a camera operator for a local TV station.
"I want these kids to know that there are options out there, that their voice can be heard through their art, and this is something they can actually do, they can actually achieve."—Alba Roland, Artists Ink Mentor
Another one of Artists Ink's mentors, Carlos Cortez, is a gifted musician and actor, and takes pages from his own life as inspiration for teaching others. "I remember when I was in high school," he says, "I wanted to do certain things but . . . didn't even know how to start. I wanted to be an actor, but I didn't even know how to begin to create a theater piece."
"Our classes are kind of a bridging point, where somebody who has never taken a class can actually go to our workshops and learn something," he says.
Photography and theater mentor Elizabeth Murillo grew up in Gonzales, a town of just 10,000 a short drive away, and notes that becoming an actor really helped build her social skills.
"By volunteering to be part of Artists Ink, I feel like I could give back to kids who might not be getting experience in the arts . . . If I can help them develop into confident young adults, I think that's awesome, and I'm all for it." –Elizabeth Murillo, Photography and Theater Mentor, Artists Ink
The Salinas Movement Project made its public debut in a community preview on March 31, 2017 at the Alisal Center for the Fine Arts in East Salinas. That the day of its premiere annually honors labor organizer César Chávez was not lost on the show's attendees.
The play is a collaborative work, designed to change and grow with feedback. It is written and brought to life by all of the group's members, which include Morales, Cortez, and Murillo, along with Eduardo Esparza, Emmanuel Garcia, Daniel Ibarra, Jacob Juarez, and Andres Ortiz. Behind the scenes, technicians Dante Carballo and Andrea Felix-Cervantes deliver expert lighting, sound effects and projected media.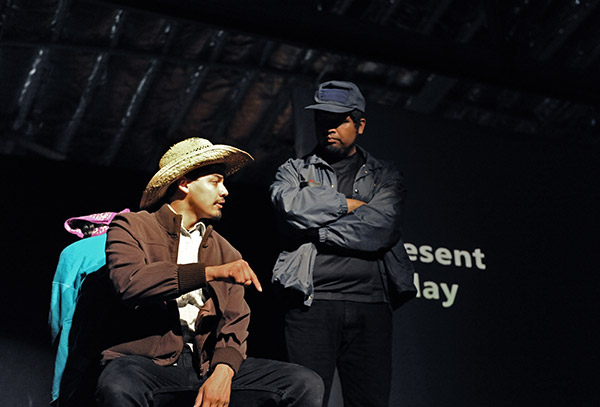 For those faced with recurring social injustice, the work is a heady cry for action, incorporating voices from migrant field workers to Black Lives Matter protesters.
Perhaps no voice in the performance is more plaintive than that of a local high school student shown speaking at a November youth empowerment rally in Closter Park.
"Many of our parents built this country, and worked every day to put food on everyone's tables," she says in the video clip. "We cannot allow them, and ourselves, to be reduced to just being thought of as rapists and criminals. We have to vote, to protect our water, improve our schools, and to make tomorrow a better day than it is today."
Rather than being condemned to repeating history, the work suggests that learning from it is surely better, that local communities have positive choices to make, that they can unite, know their rights, and teach important lessons to their children.
Followed by an earnest and often emotional discussion moderated by Baktun 12 founder Luis xago Juarez, the community preview was a resounding success.
And as a work-in-progress, the Salinas Movement Project is indeed an opportunity to participate and to ask, as the play does in its final line, "What will you do?"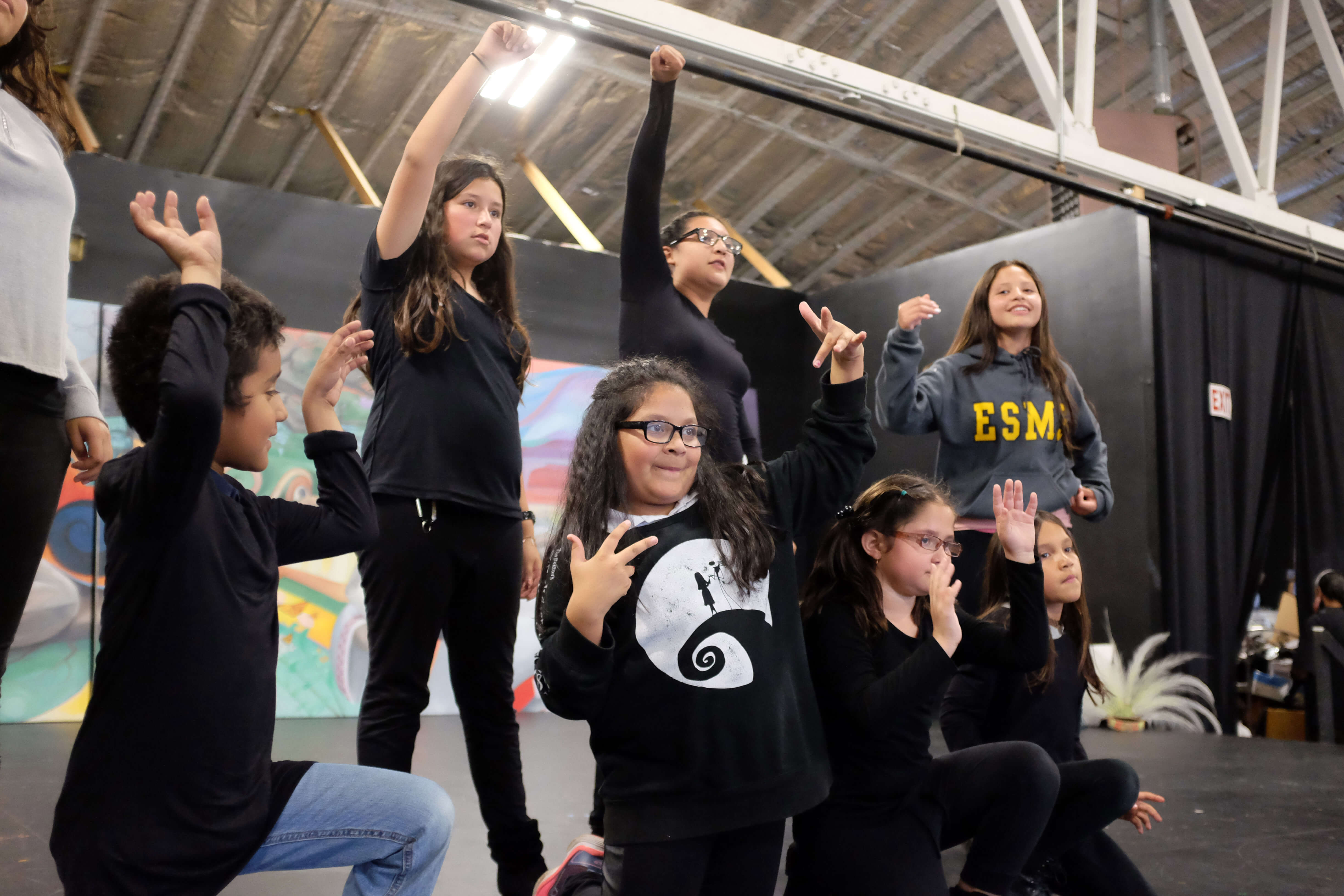 For more information about Artists Ink, please visit www.artistsink.org